Welcome to Kingswood Gymnastics and Trampoline Club.
Where children can achieve and learn whilst having fun.
We are a well-established, small club that offers both recreational and low-level competitive gymnastics. We thrive off of our friendly and welcoming atmosphere where your child can learn skills such as balance, co-ordination, strength, confidence and many more that the sport has to offer. We pride ourselves on our small coach to gymnast ratio, meaning gymnasts are in a safe and stimulating environment. We offer a range of inclusive sessions including gymnastics and trampolining classes, rebound therapy, parties and fun sessions.
Time Table & Pricing
Check Out Our Time Table for the latest updates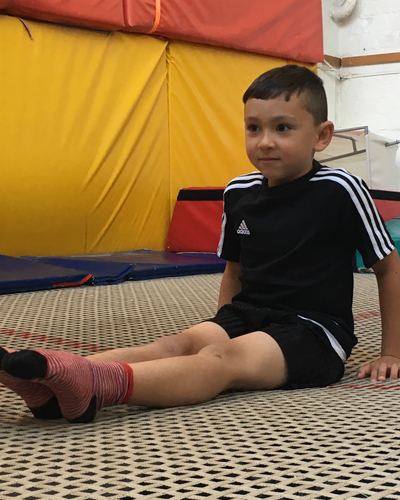 Unless otherwise specified, all prices are for 10 week terms. Please note that all classes must be paid for before your child attends the session. Casual classes must be paid for at the beginning of the session.
We now take card payments as we no longer accept cheques. Please ensure that you collect your child on time. We cannot take responsibility if they are on the premises outside of their allotted class times, or once they have left the building.
Owner's Quote
We are a small, friendly gym that has been established for 24 years with the same staff. We pride ourselves on our caring and welcoming approach and small gymnast to coach ratios. We believe that all children should have the opportunity to thrive and reach their potential
-Jo